About Us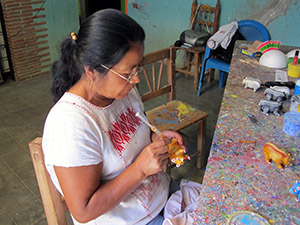 EarthView, Inc. was founded in 1994. We are a family-owned manufacturing and retail/wholesale distribution business located in Tucson, Arizona. We offer many unique, quality handcrafted items from North and South America to the retail gift market. In addition to importing items, we produce many of our home accent products in our own facilities. Our products are exhibited at a number of the large gift shows around the country (see show section for upcoming trade shows).

Desert Ironwood carvings are crafted from one of the most beautiful hardwoods in the world. Wildlife carvings from this special wood are well known. We have also used Ironwood to create new home accent products. Talented artisans in our own shop handcraft these items. We extensively search for the highest quality wood and employ only the best carvers.

We are also the largest wholesale distributor of Oaxacan wood carvings from Oaxaca, which is located in southern Mexico. These colorful and imaginative carvings are totally hand-carved and painted and have become collector's items throughout the world. In addition, we have worked extensively with the famous Zapotec Indians, also in Oaxaca, to weave our unique line of 100% wool wildlife weavings.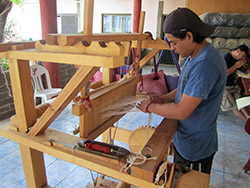 EarthView, Inc. is environmentally and socially concerned. All our wood is gathered with government-issued permits. Our business helps support numerous families, and in some cases entire villages, in rural Latin American areas. We consistently pay our artists well above average and fair prices for their work. All our products are satisfaction guaranteed and we will exchange any items that are not selling for you. At EarthView, we are continuously developing new designs and searching for new products. We appreciate your business and hope you will enjoy our unique selection of products.

Please email or call us for more information or to request a wholesale catalog at 1-800-386-9165.